Windows are often thought of as a purely practical feature of a home. While it's true that their primary purposes are to provide ventilation, insulation and daylighting, they also serve a cosmetic function. And just like any decorative feature of a house, they can be customized.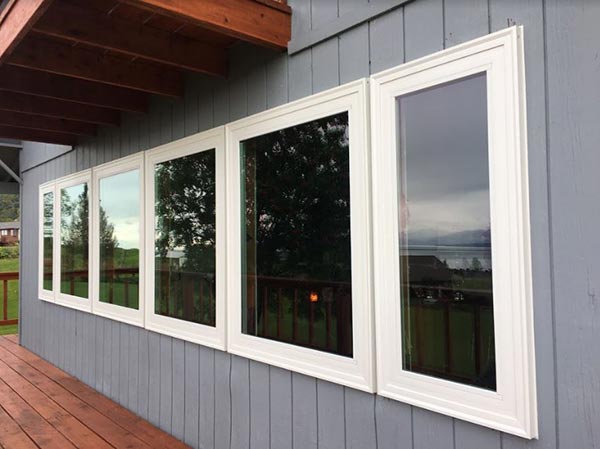 Your trusted window installers from Renewal by Andersen® of Alaska explain how you can customize your windows.
Hardware Finishes
The hardware is as important as the glass. Locks and handles may seem insignificant, but you can customize them to enhance the overall look of your windows relative to the house.
We offer a variety of hardware finishes from our Estate™ collection. These include the ever-popular distressed bronze, bright brass and polished chrome finish. The latter is a great alternative to brass and bronze for more contemporary homes.
Interior & Exterior Finishes
It's important that the finish and color of your windows – both for the interior and exterior – harmonize with the rest of your home. What makes our Fibrex® composite material a great choice for frames is that it has the same extended color palette as vinyl. This means we can outfit your home with a high-quality window frame that comes in many color options, from white and canvas to black. We also offer real wood interiors that can be painted to match your décor.
Glass Options
Finally, we offer decorative glass options for window replacement, such as window grilles – which are a great touch for more traditional homes. We also offer a selection of pretty decorative glass to allow light in while obscuring the view where privacy is a concern.
At Renewal by Andersen® of Alaska, we offer high-quality replacement windows that can be customized for every architectural style. Let us help you improve the look and utility of your windows. Call us today at (907) 308-7784 to learn more about our services. We are experienced window installers in Anchorage, AK.