Having new entry doors and replacement windows is always an exciting but challenging project for any homeowner. Entry doors play a big role in enhancing the curb appeal of your home so it's important to consider all the important factors before leaping in with a decision quickly. With the sheer number of options you can choose from, this will definitely be a daunting task.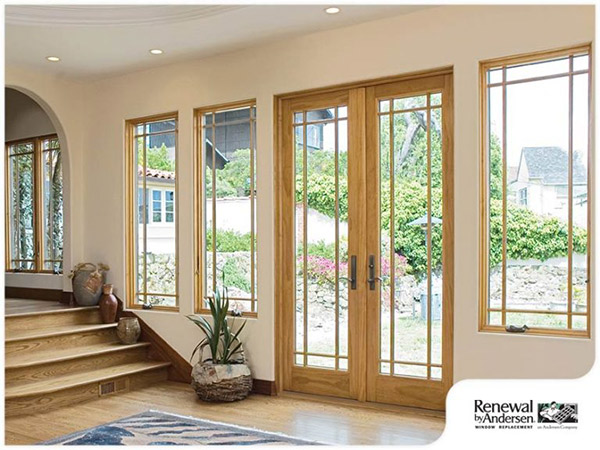 Luckily, you don't have to find a suitable entry door all by yourself. Enlisting the aid of a door and window professional will go a long way in helping make the experience run quickly and smoothly. Our experts at Renewal by Andersen® of Alaska recommends asking your contractor the following questions before deciding on an entry door for your home.
How Do You Choose Entry Doors?
The performance of entry doors, much like window replacement products, can be judged on three aspects: style, security and energy efficiency. Don't hesitate to ask your contractor about these details as you go over your many choices. The initial consultation with our designers at Renewal by Andersen will use these three criteria to help narrow down your choices and make decision-making easier.
Which Materials Are Best?
Unfortunately, there is no single material that can be considered as the best. Every one of them has their own shining points as well as limitations and weaknesses. During your initial meeting, your designer should be able to tell you which materials will have the most ideal performance in your home.
Should Entry Doors Open Inward or Outward?
Door and window installers often rely on space restrictions when recommending how an entry door should open. The standard, however, is an inward swinging entry door as this is the type that most people find comfortable.
At Renewal by Andersen® of Alaska, we can help you find an entry door that is 100% right for your home. Give us a call at (907) 205-5100 or fill out our contact form to schedule a virtual consultation with our design professionals and get a free quote today. We serve homeowners in Anchorage, AK, as well as all areas nearby.