Frenchwood® Hinged Patio Doors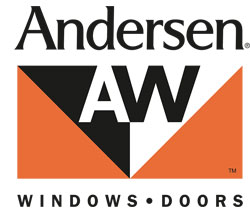 An Andersen hinged patio door is the perfect solution when you want the sophisticated look of a French door for your home. With the ability to swing out or in, they're customizable to your preferences. You can save up to 28 square feet of interior space by choosing the outswing version, and the inswing version is perfect for accessing a snowy deck or yard without letting the elements into your home. With 7 interior color options, 9 exterior color options, and 12 hardware finishes, they are the perfect fit with every home and décor style. All Andersen hinged Frenchwood doors also feature, High-Performance™ Low-E4® SmartSun™ glass, and crafted mortise-and-tenon joints. You will experience the benefits of an impenetrable water and air sealing system and added security with our full weatherstrip lining and multiple-point locking system. The outside is covered with a rigid, outer sheath for an attractive appearance while minimizing the need for maintenance.
Features and Options:
Traditional French door styling offers doors that can open to either the interior or exterior.
Features Andersen's® High-Performance™ Low-E4® SmartSun™ glass with proven energy savings technology and an innovative titanium dioxide coating that decreases dirt build-up and reduces water spots up to 99%*
Features mortise-and-tenon joints with patented dowel construction.
A full weatherstrip system helps provide maximum resistance to water and air infiltration.
Choose from a broad range of grille sizes, patterns, and finishes to enhance the traditional look of your home. Interior and high-profile exterior grilles can be configured to provide originality or authenticity.
The exterior patio door frame is covered with a rigid vinyl sheath that maintains an attractive appearance while minimizing maintenance.
The exterior wood door panel is protected with a long-lasting urethane base finish.*
An outswing patio door saves up to 28 square feet of interior space.
A multi-point locking system adds an increased level of security.
Comes with an extensive array of hardware available in 10 different finishes.
*On exterior surface when activated by sunlight.