Frenchwood® Gliding Patio Doors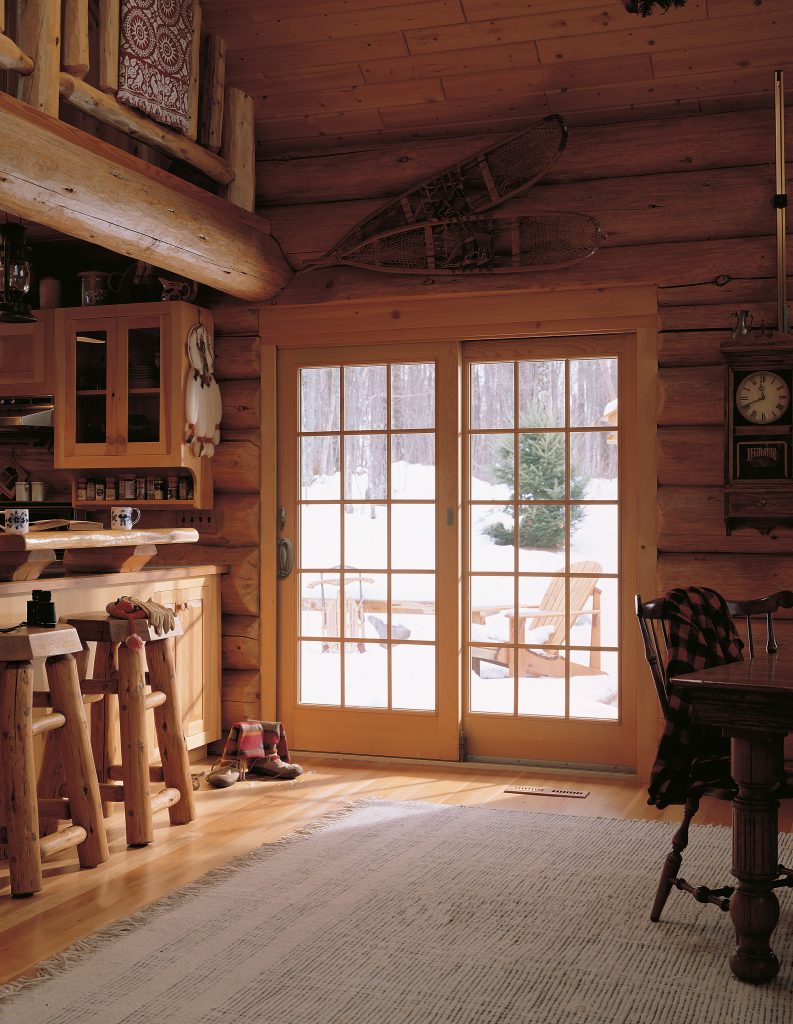 Make the most of your home's appearance and easily enjoy the beauty of the outdoors with our timeless Frenchwood® gliding patio door. This style is perfect for those looking for a more traditional style with 7 different interior stain colors, 9 exterior colors, 11 different hardware options, and 4 different grille patterns. They also come standard with crafted mortise-and-tenon joints and our industry-leading High-Performance™ Low-E4® SmartSun™ glass. A patented weather strip surrounds the frame and keeps the cold and inclement weather outside where it belongs. In addition, the exterior features a rigid outer sheath to maintain the door's appearance while reducing maintenance needs to virtually nothing. Self-contained leveling adjusters and dual ball-bearing rollers keep our Frenchwood® doors gliding smoothly year after year.
Features and Options
Traditional French door styling in the space-saving design of a gliding patio door
Features High-Performance™ Low-E4® SmartSun™ glass with proven energy savings technology and an innovative titanium dioxide coating. Exclusive High-Performance™ Low-E4® SmartSun™ glass stays cleaner, and reduces water spotting up to 99%*
Patented full-length weatherstrip/interlock system
The exterior patio door frame is covered with a rigid vinyl sheath that maintains an attractive appearance while minimizing maintenance
The exterior wood panel is protected with a long-lasting urethane base finish
Slide smoothly and easily on dual ball bearing rollers with self-contained leveling adjusters
Gliding or retractable glass fiber insect screens available
7 different interior color options: white, or stainable pine, oak, maple, fir, mahogany, and cherry
9 different exterior color options: white, canvas, sandtone, terratone, red rock, cocoa bean, forest green, dark bronze, and black
11 different hardware options including white, brushed chrome, satin nickel, bright brass, antique brass, and black
4 different grille patterns including prairie and colonial
*On exterior surface when activated by sunlight.