Any Window Installer in the World Can Promise You the World— Very Few Actually Deliver.
Judge Us On What We Do, Not On What We Say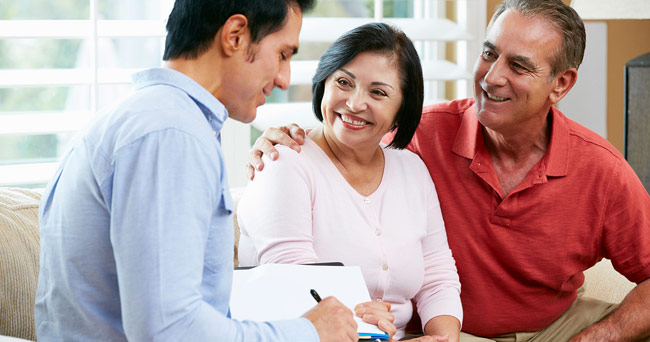 At Renewal by Andersen of Alaska, we pride ourselves on saying what we do and then doing what we say. But of course, how can you judge this in advance? Simple: the only way to judge any company is by seeing what their past customers are saying about them and looking at their work. Judge for yourself if you believe that a company's going to deliver as promised. Do your research and don't just take a company's word for it. You should look at testimonials and referrals, but it's just as important to see what industry monitors like the Better Business Bureau and others are saying as well as what a company's industry peers are saying. We're happy to share all of this and more with you… just click on the area you're interested in below.
Renewal by Andersen Alaska Testimonials
See a few of our recent customer testimonials here. We look forward to serving you!
Average Review Rating
Average Rating: 5
Total Reviews: 6
List Of Reviews
Love our new windows! With the old ones when you pulled up the blinds you could feel the temperature change and the cold air. Now there is no temperature change and they look wonderful.
By:
Caled & Betty Austin
on
We live in Alaska and these windows have made the hugest difference in the comfort of our home. No more cold coming through our window area.
By:
Guenter & Susan Rostin
on
We are extremely satisfied with our new kitchen and bath windows. Rba windows are a quality product, look great and installed without a major inconvenience. Wish that we knew about these a couple of years ago when we replaced the bedroom windows in our home.
By:
Tim & Crystal Kyle
on
The customer service was outstanding and the windows seem to be of very high quality. Although not normal the sales rep was able to have the installation done on a Saturday. The installers were quick and clean. Now when I put my hand on the glass at -10 degrees outside it is almost warm - great windows!
By:
John & Lisa Morrison
on
We are very pleased with our new windows and doors. Everyone we worked with was very professional and did an excellent job. Thank you very much.
The new window opens up the room and is gorgeous. Here in Alaska we need all the sunlight we can get and putting a bay window in the southern exposure wall not only improves the beauty and functionality of the house, but increases our health and enjoyment of our home.