When it's time to change your windows, choose energy-efficient ones. These windows can make your home feel more comfortable, create a healthier environment by reducing mold growth, and lower your utility bills.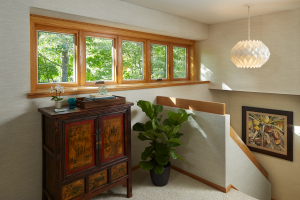 Here are the top five reasons to use energy-efficient windows:
Lower Energy Bills
Energy-efficient windows improve your home's insulation. It keeps indoor air inside and prevents outdoor air from entering. In addition, it uses a special coating to reduce solar heat gain. The double or triple glazing of energy-efficient windows will help lower your energy bills.
Balanced Humidity
Energy-efficient replacement windows can ensure normal relative indoor humidity with minimal condensation. Enough humidity indoors reduces static shocks, skin irritations, and dry throats. That said, your window installer can recommend a few windows that will help you achieve balanced indoor humidity.
Improved Noise Insulation
Quiet rooms ensure restful evenings and calming mornings. Thanks to their insulating properties, energy-efficient windows help make your home quieter.
Natural Light
You might want new windows that offer better views and more natural light. Energy-efficient multi-pane and larger windows can offer this while improving insulation simultaneously. These windows can provide more natural light and lessen your use of artificial lights.
Protection from UV Rays
All energy-efficient windows reduce UV rays. Their low-emissivity glass keeps heat out and repels UV rays, protecting your floors, walls, and furniture from fading. If you want any furniture near your windows, the low-emissivity glass will make sure it ages well.
Our windows take advantage of the newest technologies to help lower your energy costs and keep your belongings and family safe from UV damage. To discuss your window replacement options, give us a call or fill out our contact form to schedule a consultation. We're proud to serve Anchorage, the Mat-Su Valley, Fairbanks, the Kenai Peninsula, and Juno.