You might think all window screens are more or less the same, all serving the basic purpose of keeping bugs out and enabling ventilation. But with TruScene® invisible screens, you'll see and feel the difference right away. Once you experience all the surprising benefits of invisible window screens, you'll never go back to traditional screens again!
Want to learn about the benefits of invisible window screens? Our Alaska window experts have you covered:
Windows with Invisible Screens Provide More Natural Light
Because they block less natural light, invisible window screens add more light in your home. Additional natural light means a lot more than just a brighter space. Sunlight naturally helps heat your home and offers a whole host of health benefits as well. Natural light boosts vitamin D, increases productivity, and even helps you sleep better. Even on cloudy days, you'll feel the difference. In the darkness of the Alaska winter, you'll be grateful for the extra light!
Boost Your Energy Efficiency
With more natural light in your home, you'll enjoy a nice boost in energy efficiency. The additional light means less electricity is needed for artificial lighting. Increased sunlight helps keep your home warm as well, helping to lower your heating costs. Invisible screens also help improve airflow, further reducing your overall HVAC costs and increasing the comfort of your home.
Enjoy a Better View with Invisible Window Screens
TruScene Screens® are called "invisible" for a reason – they are nearly indiscernible thanks to their micro-fine stainless steel wire mesh. Without the bulky wire, these screens enable a nearly unobstructed view of the outside world. In fact, they offer up to 50% more clarity than standard aluminum insect screens due to their tighter weave. You bought your home for the view, and you deserve to enjoy it! You no longer have to compromise your view in order to keep bugs out; the fine, stainless steel mesh of invisible screens effectively keeps bugs out of your home. Invisible window screens offer the best of both worlds, offering both a clear view and insect protection.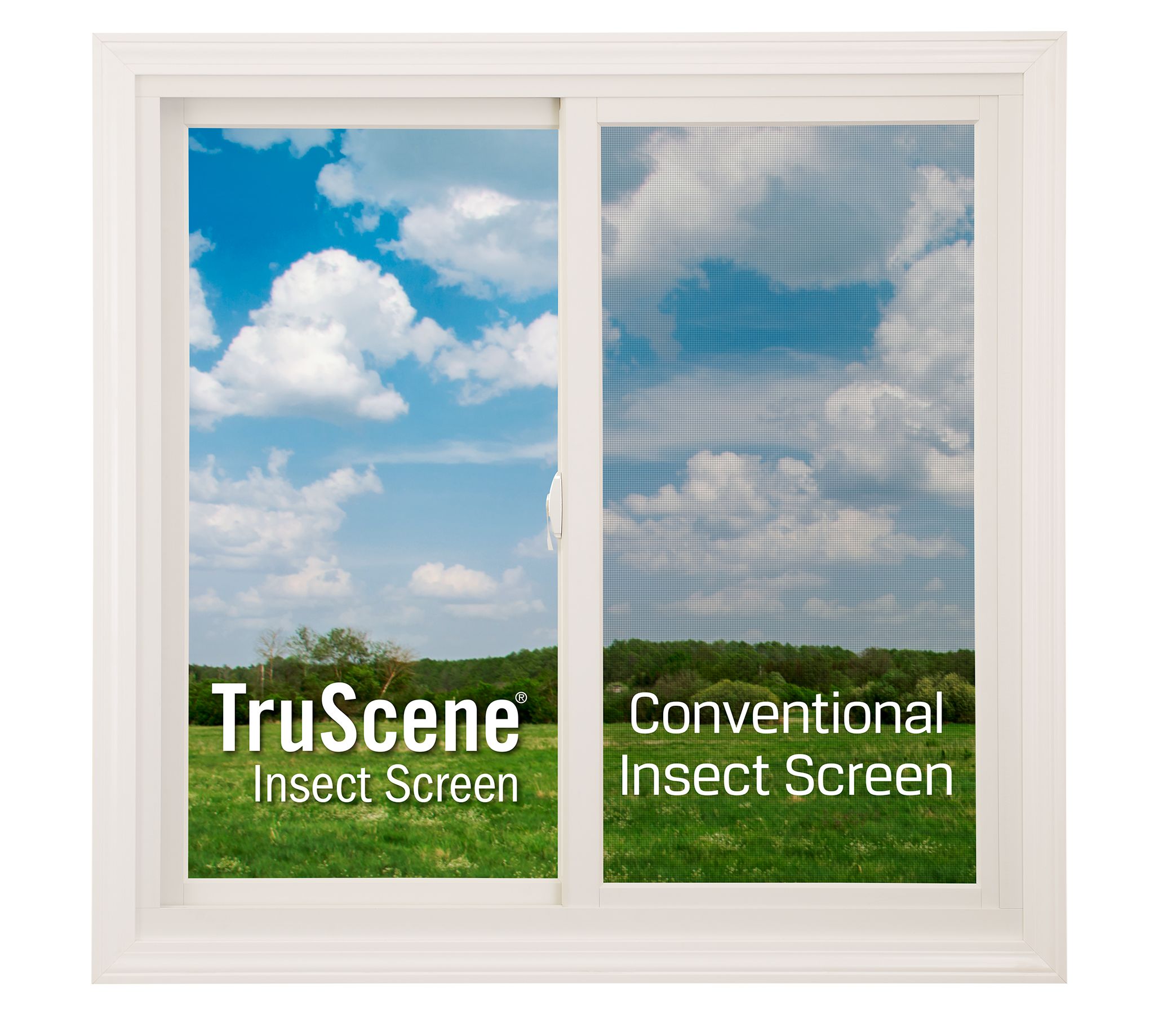 Additional Benefits of Invisible Screens for Alaska Homeowners
With more natural light, better views, and increased energy efficiency, your home's curb appeal is also liable to go up. While you will want to appreciate all these perks of invisible screens as much as you can, when the time comes to sell your home, the added curb appeal may help boost its resale value.
Best Invisible Window Screens in Alaska
Ready to enjoy all the surprising benefits of invisible window screens? The Renewal by Andersen® window experts are here to help! Our TruScene® Screens are available for all Andersen® window products.
Our window installation services are available in Anchorage, Mat-Su Valley, The Kenai Peninsula, Fairbanks, Delta Junction, Valdez, Kodiak, Dutch Harbor, Juneau, and the surrounding areas. Contact us today or call (907) 308-7784 for an invisible window screen quote!