Not many people are keen on getting a window replacement due to the upfront costs involved. However, did you know that replacing your windows can be an easy way to save money? Whether you're looking to increase the energy efficiency of your home or just want to upgrade the look, window replacement offers substantial financial benefits. Let's explore the cost-saving benefits of a window replacement.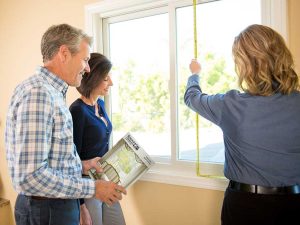 Low Maintenance
Having window installers replace your old windows helps reduce maintenance costs. For starters, you don't have to worry about replacing broken parts or repainting the window frames. You also save money on window cleaning supplies and other maintenance tools, as our windows require minimal upkeep.
Energy Efficiency Boost
Over time, the windows in your home can become less efficient due to wear and tear. This can lead to air drafts, extreme temperatures and higher energy bills. Replacing your windows with new ones is one of the best ways to improve energy efficiency in your home. Benefits of replacement windows include better insulation, reduced air leakage and improved solar protection. All of these translate into lower energy bills.
Increased Home Value
Upgrading your windows also adds to the overall aesthetic of your home, making it more attractive to potential buyers. When interested buyers see your new windows, they'll know your home is well-maintained and energy-efficient, adding to its value. With higher resale value, you can make back most or all of the costs associated with the window replacement.
Lower Insurance Premiums
As a bonus, installing new windows can also reduce your homeowners' insurance premiums. Insurance companies like knowing their customers are taking steps to protect their homes from potential damage. Since new windows are generally more durable than older versions, most insurers are willing to lower the rates for a window replacement.
A window replacement is an investment that pays off in the long run. If you live in Kenai Peninsula, The Valley, Fairbanks or Anchorage, AK, and want to find out more about how a window replacement can save you money, Renewal by Andersen® of Alaska can help. Give us a call or fill out our contact form to schedule a free, no obligation consultation. We're proud to serve Anchorage, the Mat-Su Valley, Fairbanks, the Kenai Peninsula, and Juno.