Sleek profiles give Renewal by Andersen® replacement windows the benefits of less bulky framing and a larger glass area. The Fibrex® frame material can bring the energy efficiency of our window units seamlessly into any style of home.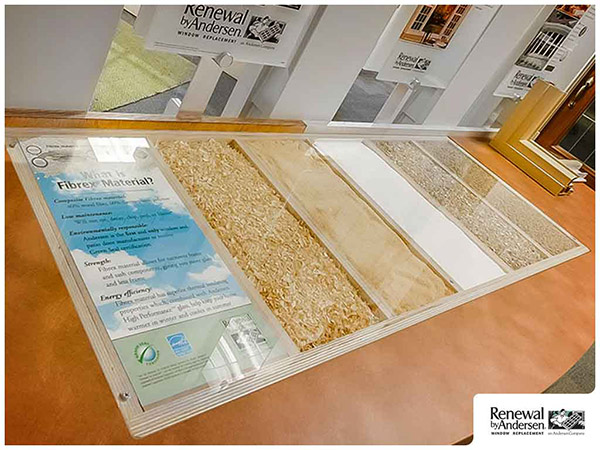 Combining the low-maintenance benefits of vinyl and the strength of natural wood, Fibrex is an effective insulator with unique capabilities not seen in other window framing materials. Today, we explain why the material can stand the test of time.
The Exceptional Performance of Fibrex Windows
Renewal by Andersen has been performing rigorous tests on all replacement windows ever since Fibrex was patented in 1992. One of its notable studies looked at the windows' performance years after they were first installed.
Here, the window installers removed 10 double-hung windows from a home in Minnesota. These window units were installed 20 years ago. On-site testing and extensive laboratory work were carried out during the study.
The results were outstanding. The windows were found to be as strong and as easily operable as the day they were first installed. Despite being exposed to Minnesota's humid summers and brutal winters, the units didn't crack, peel, or chip. Truly, the study proved Fibrex as an exceptional material that works well with age.
Top-Notch Window Products
Apart from Fibrex, our replacement windows are equipped with components that also contribute to their top-notch quality. Our High-Performance™ Low-E4® glass, for instance, has special coatings that help prevent heat transfer, keeping your home comfortable in both summer and winter.
Combining Fibrex with our glass offerings means that your windows can help minimize the risk of energy loss while boosting your home's energy efficiency. This can lead to better energy savings, which is what you need if you are having a hard time dealing with increasing energy bills.
Renewal by Andersen of Alaska is the leading window replacement company for your needs. You can rely on our professional window installers who are experts in their craft. Expect us to get the job done right the first time and leave your home just as clean as we arrived.
Call us today at (907) 308-7784 or fill out our contact form to schedule a free in-home consultation. We serve residents of the Kenai Peninsula, The Valley, Fairbanks, and Anchorage, AK.