Replacing your windows might seem like it is a simple and straightforward project to tackle, but it can be complicated – and costly – like, say, a bathroom makeover. You may, however, find that it provides numerous benefits that far outweigh the initial investment. Renewal by Andersen® of Alaska, one of the leading local window installers, explains how installing new windows can increase your home's overall value.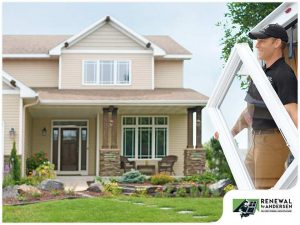 Enhanced Curb Appeal
Newer and better window replacement units look far more appealing than old and damaged ones, especially if they're customized to fit your needs. If you're planning to put your home on the market soon, newly-installed windows can grab the attention of any home buyer. Otherwise, these investments allow you to boost your home's aesthetic value, thanks to their sleeker, more stylish appearance.
At Renewal by Andersen, we offer high-quality window replacement products that come in a wide variety of styles, colors, hardware, and grille options. Turn to one of our design consultants to discuss your needs and we'll be more than happy to help you find the perfect window with the right customization choices.
Improved Energy Efficiency
Old, damaged windows have gaps, cracks, dents, and other openings that cause outdoor air to leak into your home and wreak havoc on your indoor comfort and air quality. At the same time, these openings allow heated or cooled air to escape, forcing your HVAC system to work twice as hard to keep your indoors comfortable. If your existing windows are already contributing to the steady spike in your home's energy consumption, it's time to have them replaced.
At Renewal by Andersen of Alaska, we offer high-quality, energy-efficient replacement windows equipped with the finest materials and components. These include our High-Performance™ Low-E4® glass, which has a special coating to minimize thermal transfer, and our exclusive Fibrex® framing material, which has insulating properties to keep your home comfortable all year round.
With these exceptional windows in place, you can enjoy their many advantages, including increased energy efficiency, curb appeal, and property values. To discuss your window replacement needs with us, give us a call at (907) 205-5100 or (907) 312-7597. You may also fill out our contact form to schedule a consultation. We're proud to serve Anchorage, AK, and the nearby areas like Fairbanks, Kenai Peninsula, and The Valley.