Window installation plays an important role in the comfort, energy efficiency, and aesthetic appeal of your home. When it's time for a window replacement, it's common to encounter some challenges.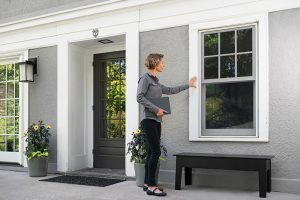 In this blog, we share tips on how to navigate such hurdles and make the best choices when replacing your windows. We also discuss various solutions to ensure a smooth and successful window replacement project. Some challenges you might encounter, include: 
Finding the Right Window Style
When replacing windows, style and aesthetics are just as important as performance. There is no one-size-fits-all solution for window replacement. You need to find the right balance between function and beauty for your home's architecture and design styles. Getting a professional opinion would be wise if you're uncertain of what window type best suits your needs.
Sometimes window installation mistakes can cost you more money in the long run, and one small mistake could create a domino effect of problems. Poor installation could lead to heat and energy loss, rot, or leaks. Working with an experienced window company is essential for all your window replacement projects. They have the knowledge needed to ensure proper measuring and installation and are familiar with any applicable building codes in the area.
Not Being Prepared for Challenges
Several challenges may arise during window replacement, such as unexpected damage or rot, incorrect measurements, or weather-related delays. In case of unforeseen damage, it's essential to address the issue promptly and consult your window installer about necessary repairs. For incorrect measurements, collaborate with your installer to adjust the installation plan or order new windows. If weather delays your project, work with your installer to reschedule your installation to a suitable day.
Lack of Installation Preparation
Proper preparation is vital for a smooth installation process. Before your window replacement, ensure that the area around the windows is clear, window treatments are removed and installers have easy access.
Lack of Post-Installation Care
Maintaining your new windows is vital for their longevity and performance. Regularly cleaning the windows, inspecting for damage or wear, and promptly addressing issues will help keep them in optimal condition. Taking good care of your windows will ensure they remain energy-efficient and visually appealing for years.
Window replacement can be challenging. But with proper research, preparation and professional assistance, you can overcome any obstacles and achieve your desired outcome. To start your window replacement project, give us a call or fill out our contact form to schedule a free, no obligation consultation. We're proud to serve Anchorage, the Mat-Su Valley, Fairbanks, the Kenai Peninsula, and Juno.