A warranty is crucial when selecting replacement windows. With it, you are assured that your investment will be supported and protected for a long time. But what should a warranty for a replacement window cover?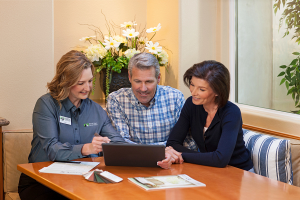 Labor Coverage
If you select high-quality windows, you won't likely experience any installation problems during their lifespan. Finding a warranty with good coverage is still crucial, however. A decent guarantee must cover labor and installation, even if it differs from one window product to another. This addresses unforeseen problems that might arise following installation and might cover the installation from a few months to several years later.
Product Warranty
The product warranty covers replacement window components that are required due to manufacturer defects. It typically comprises warpage, faulty hardware, and failing glass seals in an insulated glass unit. A few producers provide accidental glass breakage. Most times, labor costs associated with replacing parts are not covered by product warranties. Your home window replacement provider should handle the installation if they provide the service.
If you're considering selling your house in the future, consider if the product warranty is transferable. You'll be able to assign the warranty to subsequent property owners. Prorated refers to a warranty whose coverage is reduced over time. You would want a transferable, non-prorated warranty.
Our Warranty – One of the Best in the Industry
Our fully transferable limited warranty is one of the strongest in the industry and covers every aspect of the installation! We cover:
20 years glass and Fibrex material
10 years locks, hinges, and other components
2 years professional installation
fully transferrable coverage
Are you finally thinking of getting a window replacement? Give us a call or fill out our contact form to schedule a consultation. We're proud to serve Anchorage, the Mat-Su Valley, Fairbanks, the Kenai Peninsula, and Juno.