If you're thinking about replacing your windows, it's because your current ones aren't up to the job. But when is the best time to replace your windows? Is it a smart idea to hire a professional to install your replacement windows in the middle of winter? It doesn't appear to be the case, but you'd be astonished at how much you may get.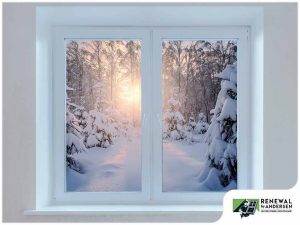 Renewal by Andersen® of Alaska covers what to expect from your contractor when getting your windows replaced during the winter in this post.
Easier Schedule
It is true that arranging a contractor is easier in the winter. Contractors are busiest in the spring and summer, so plan ahead or you may be put on a waiting list for weeks. Winter is less congested, so you'll get faster service and the dates you prefer.
Save Energy
Getting your windows repaired in the winter will allow you to take advantage of the instant returns rather than going another season with air leaks that cost you money. You'll save money on electricity and have better overall comfort when you need it most.
Best Deals
Many window installers offer winter sales to entice customers. That means you can take advantage of bargains like price reductions, lower material costs, and free one-year maintenance that aren't accessible during the busy months
Avoid Damage
Defective windows hurt your home. Snow or severe rains can cause leaks and water damage to your home, increasing your repair costs. Instead, address them immediately, before the winter becomes worse.
Low Heat Loss
A widespread misunderstanding is that removing and replacing old windows causes enormous heat loss, resulting in high energy bills for the homeowner. Winter heat loss is negligible. Installers will replace one window at a time, ensuring maximum comfort and minimizing heat loss.
Although removing the old window and cleaning the area afterward may be more difficult during winter window installation, it is feasible, and expert installers are ready and prepared to confront the weather in order to properly install windows no matter what the conditions are like outside.
You can rely on Renewal by Andersen of Alaska for all of your patio door and window replacement needs. Among the best patio doors and windows on the market are those installed by our crew.
Call us at (907) 206-6986 or fill out our contact form to set up a free in-home consultation with our experts. We serve the residents of Anchorage, AK.