When it comes to updating your home, most homeowners think about new flooring, cabinets, and countertops. But one of the most overlooked areas is windows and patio doors. Windows are a major part of your home's exterior and can make or break your curb appeal. Over time, windows wear out and break down. They won't perform basic functions like they once did. If your windows and patio doors are more than 10 years old and haven't been properly maintained, they may need repair or replacement.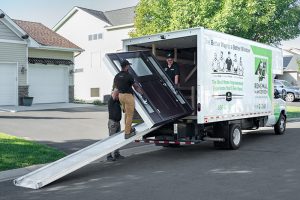 1. They don't open and close the way they should
Windows that stick when you try to open or close them, or that have to be forced shut, happen when they have poorly installed weather stripping and don't seal properly when closed. This allows air to escape through the frame and can allow moisture into the house during rainy seasons or winter months.
2. There's a draft
If you're feeling a draft of air coming in around the edges of your windows, it usually means that the seals are faulty through bad weather stripping or faulty caulking.
3. High energy bills
The thicker the glass on your window, the more insulated and energy efficient it's going to be. Unfortunately, many older homes have single-pane windows that don't provide enough insulation from outside temperatures. If this is the case, upgrading to double-pane windows will help significantly improve energy efficiency.
4. There's fogging or condensation
We've all seen it: fogging inside between the panes of a window, or condensation on the glass inside or outside. It's usually caused by poor insulation around the window frame, such as faulty weather stripping, or the loss of air between the two panes of glass.
5. There's water damage
Water damage occurs from condensation and leaks. If the window wasn't properly installed or the weather stripping is faulty, a window may leak water into the frame or wall, which can lead to mold and mildew growth, peeling paint or wallpaper, and more significant damage.
6. Window panes are cracked, warped, or chipped
If the glass in your window is cracked or chipped, it's time to replace it. A broken pane of glass can be dangerous if not replaced promptly because it poses a risk for injury. Cracked or broken windows also let in more of the outside environment and make it easier for your home to be broken into.
7. Window frames are rotten
If the wood around your window is soft, spongy, or waterlogged, it's rotten. This can happen when windows aren't properly sealed and too much moisture has come into contact with the wood. Check the window frame where it meets the wall or siding; if there's rot or decay, you'll need to replace the entire unit.
8. They're outdated and unappealing
Sometimes windows may function well, but they look old and unattractive. If you want to improve your home's curb appeal, we recommend replacing your windows with our custom-made windows. We offer a variety of made-to-order style and color options, so you can find the perfect fit for your home.
To discuss your window replacement options, give us a call or fill out our contact form to schedule a consultation. We're proud to serve Anchorage, the Mat-Su Valley, Fairbanks, the Kenai Peninsula, and Juno.