As winter winds down and spring arrives, don't forget to take care of your windows. They play a number of important roles in the home: they regulate temperature, sunlight, and airflow; they provide security; and they even affect the cleanliness and aesthetics of your house. Here are a few tips for getting your windows ready for spring in Alaska: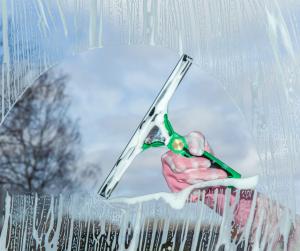 Tip #1: Take care of hidden damages. As the snow and ice on your windows start to melt, underlying issues may be revealed, such as cracks, chips, or warping. Have a professional repair major damages as soon as possible.
Tip #2: Check the weather stripping. The material between the sash and pane of your windows helps seal the windows and prevent air leakage. This is often one of the first features to wear down, so it's important to check its condition. If the stripping is worn down, it can let outside air into your home, resulting in higher energy bills.
Tip #3: Clean the glass. During the winter, dirt and debris can accumulate on windows, breaking down the surface and causing premature aging. To prevent this from happening, clean your windows with soap, water, and a good window cleaner. Don't forget to do both sides!
Tip #4: Use lighter curtains. During winter, it's common to hang curtains made of heavier fabric and darker colors. However, during spring and summer it can leave rooms feeling too hot and stuffy. Switch to light-colored, thinner curtains to help with airflow and make your rooms feel brighter.
Tip #5: Display indoor plants. Indoor plants are a great way to bring spring inside your home. Not only do they add color, but they also filter allergens and pollutants, promote natural oxygen production, and absorb carbon dioxide.
When you're ready to take the first step, give us a call or fill out our contact form to schedule a free, no obligation consultation. We're proud to serve Anchorage, the Mat-Su Valley, Fairbanks, the Kenai Peninsula, and Juno.