The materials used in replacement windows are one of the most important factors to consider when choosing new windows for your home. You want to invest in something that will last, enhance the look of your house, and resist weather damage. Renewal by Andersen's Fibrex® material is known for its superior strength, appeal, and weather resistance. Keep reading to learn more about just how beneficial this sustainable material can be for your home.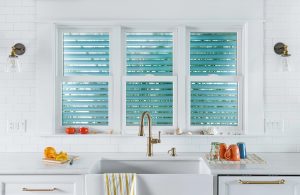 Appeal
After completing your window replacement project, you will notice an improvement in your property's curb appeal. Fibrex windows are highly regarded for their attractiveness. You can get them in various colors and styles to complement your home's interior and exterior elements.
Low-Maintenance
Cleaning windows can be a chore, but with Fibrex, you don't have to worry about constant maintenance. This low-maintenance material is to care for and clean. It doesn't require painting and staining. Another great thing about it is that it will not rot or warp.
Excellent Strength
Compared to vinyl and wood, Fibrex is more durable, energy-efficient, and low-maintenance. It can protect your house better against harsh weather conditions and outdoor elements. You won't have to worry about rot, pests, and other moisture-related issues with this material.
Insulation
Fibrex can keep your home warm in winter and cool in summer. It features excellent insulating properties for more energy savings, so you can count on Fibrex to help you save on heating and cooling costs.
At Renewal by Andersen of Alaska, we install high-quality Fibrex windows backed with one of the strongest warranties on the market. When you're ready to take the first step, give us a call or fill out our contact form to schedule a free, no obligation consultation. We're proud to serve Anchorage, the Mat-Su Valley, Fairbanks, the Kenai Peninsula, and Juno.