Renewal by Andersen® has been the biggest group of replacement window installers and makers in North America for decades. This is thanks in part to the unmatched excellence of our designers and builders and the quality of our replacement window products. The Renewal by Andersen brand has differentiated itself from other companies by taking a customer-centric approach to installation. When you get Renewal by Andersen, you're not just getting superior service, you're also getting long-lasting windows that are 100% right for your home.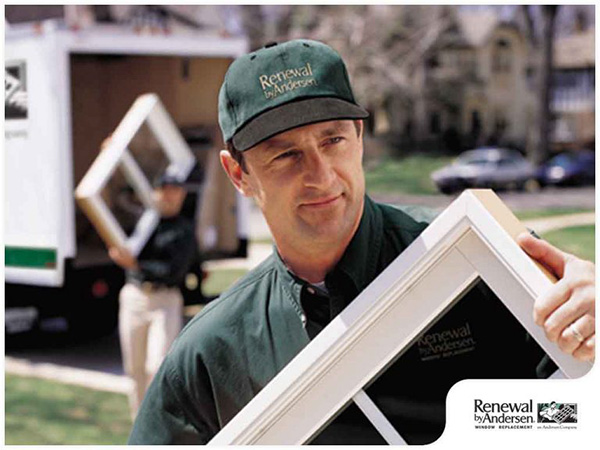 Renewal by Andersen® of Alaska has given countless homes unique solutions to their replacement window needs. Here is what you can expect from our exclusive products and our Signature Service®.
Helping You Find Ways
As the top local window replacement company, our consultants at Renewal by Andersen® of Alaska understand that every home is different. The windows that work beautifully in one home might not be the answer for another home. This is why we make it a point to do an in-home consultation to help you with your window replacement every step of the way. Explore our extensive list products as well as our customization options with our advanced suite of design applications that can help you visualize your project even before installation begins.
Tested Tough Through and Through
Our windows make use of Fibrex®, a durable polymer composite designed exclusively for Renewal by Andersen. It combines all the aesthetic appeal of wood and the strength and longevity of vinyl. This material allows our windows to last longer and require less maintenance than other replacement windows available today.
Energy-Efficient Windows
Our replacement windows have been designed to help improve your energy efficiency ratings with our standard High-Performance™ Low-E4® glazing options. This allows our window to block solar heat gain without sacrificing natural sunlight. Get high-quality replacement windows and installation services at Renewal by Andersen® of Alaska, your number one local window company. Give us a call at (907) 308-7784 or fill out our contact form to schedule a no-obligation in-home consultation and request a free estimate today. We serve homeowners in Anchorage, AK.