Adding new windows to your home can vastly improve its appearance and utility. With so many options available, however, choosing the right type can be challenging. Single-hung and double-hung windows are two of the most popular window types today. Learn more about the advantages, disadvantages, and features of each style, and how Renewal by Andersen can help you choose which one is right for your home.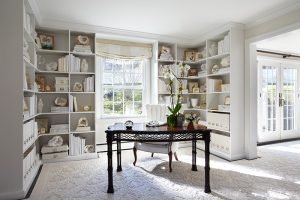 Single-Hung Windows
Advantages
Single-hung windows, also called sash windows, are a classic window style. They comprise one lower section that slides open vertically and a stationary top sash that doesn't move. This design is cost-effective and saves time during installation, making it a practical choice for as a replacement window. Furthermore, the single operating panel means less dirt accumulation since you don't need to clean or dust the other panels as often.
Disadvantages
While single-hung windows are easier and less expensive to install than double-hung windows, they also provide less ventilation. This is because there is only one opening and closing option available with this design.
Double-Hung Windows
Advantages
Double-hung windows are ideal for those who want maximum ventilation and airflow. This window style consists of two sashes, both of which move up and down to allow air to flow freely in and out of the home. This design is less likely to develop interior condensation than single-hung windows because warm moist air can escape through the partially open upper panel. When closed all the way, double-hung windows create a tight seal between both sections, helping improve energy-efficiency for your home.
Disadvantages
While double-hung windows have many advantages, their main drawback is cost. Double-hung windows typically cost more than single-hung models due to extra components needed in construction and longer install times. In addition, these types of replacement windows tend to be heavier than other types. This is due to the fact that they have moving parts and require additional reinforcement for those parts. They sacrifice some visibility along the sides where frames widen slightly, allowing for hardware location points.
When you're ready to take the first step toward replacing your windows, give us a call or fill out our contact form to schedule a free, no obligation consultation. We're proud to serve Anchorage, the Mat-Su Valley, Fairbanks, the Kenai Peninsula, and Juno.