Vinyl windows are one of the most popular window choices in American households. After all, it's the less costly option compared to other window materials out there and it does the job as well as any other material. Or at least, that's what most think. Surprisingly, despite the tempting offer of protection at a low price that vinyl windows offer, it does come with its own problems that can cause issues in the long run.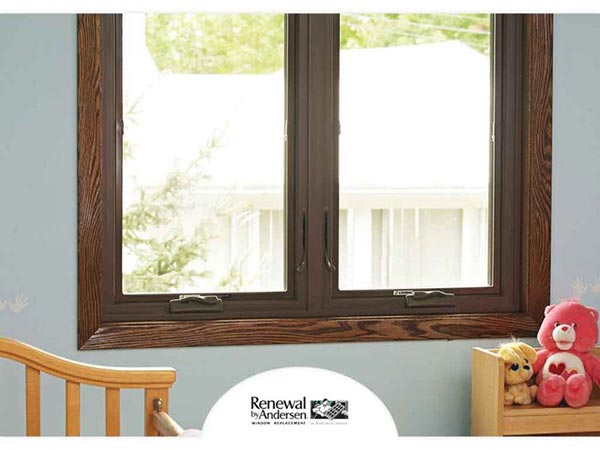 In this post, window replacement professionals at Renewal by Andersen® Alaska discusses the four problems that often accompany vinyl windows.
1. Sensitivity to Extreme Temperatures – Despite the fact that it's touted as a durable material, vinyl windows actually tend to hold up poorly to extreme temperatures. The fluctuating weather conditions can cause the frame to warp in the heat and expand and contract, which in turn can cause damage to the window and render its energy efficiency properties useless in the long run. To avoid this, it's often recommended that you switch to Fibrex® material since it doesn't warp or expand and contract in extreme temperatures.
2. Little Insulating Value – Contrary to what is often said, vinyl windows actually have little in the way of insulation. This is because vinyl windows have a hollow core PVC, which is said to be a method of insulation. However, it doesn't actually insulate at all. For better insulation, hire window installers Renewal by Andersen Alaska to make the switch to Fibrex material and its quality insulation properties.
3. Loss of Glass Area – When getting vinyl windows as your replacement, the old window isn't totally removed, which in turn can cause a loss of glass area. Glass area is very important not just for viewing purposes but for energy efficiency as well. To avoid losing your window's glass area, switch to Fibrex for better results.
4. Can't be Painted or Stained – As you know, staining your windows helps prolong its lifespan and the color of your windows play a very important factor in curb appeal. Vinyl windows allow for neither of those, greatly limiting your color options and putting you at risk of your windows gaining damage earlier than expected. To rectify these problems, use Fibrex as your window replacement since it's guaranteed to last long even without staining and can be modified according to your specifications.
Turn to Renewal by Andersen Alaska for your window maintenance needs. We are your leading provider of replacement windows and door installation services. Give us a call at (907) 308-7784 or fill out our contact form in our homepage to schedule a free, in-home consultation. We serve homeowners in Anchorage, AK, and other nearby areas.