In life, first impressions are almost always based on appearance. This goes equally for your house and home, and the first thing people see up close when they visit your home is your front door. You want it to look good, make a good first impression — and be functional, energy-conscious, and secure. That's a lot to ask, so if you're thinking of replacing entrance doors in Anchorage, Alaska, where do you start?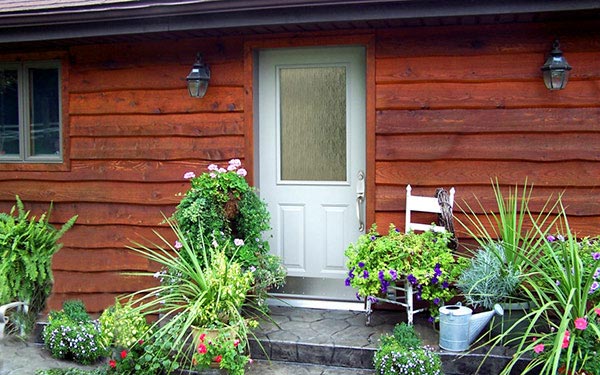 Choose a Style First
Obviously, you want your door to be secure and work properly. But really you first need to know exactly what type of door you want.
Will your entrance door be a single or double? Glass or no glass? If you want glass, how much, and in what style? Do you want glass on either side of the door as well?
These questions are important because they'll guide the materials used to construct the door. This, in turn, will determine the overall cost you can be expected to pay to make the door.
Once You Have the Style, Choose the Right Brand
Not all entrance doors are made equal. Especially somewhere cold like Alaska, you need to ensure that it's weather sealed and properly insulated. A solid or hollow carved piece of wood might look inviting, but it probably won't be enough to keep you warm and safe indoors.
ProVia doors are designed to provide the security and insulation needed for Anchorage's harsh climate. The frames are made of either steel or fiberglass. They're filled with insulation material to keep the winter months warm and the summer months cool.
You might be thinking that having glass will compromise your security and insulation, but ProVia has considered this. Glass sections are made of dual-pane, security-grade glass coated in Comfortech glazing that ensures maximum insulation. The glass can be plain, decorative, or Inspirations Art Glass for that extra fancy touch.
Lastly, Get the Best People for Replacing Entrance Doors
Not all front doors are made equal, and not all suppliers and installers are made equal, either.
A good door installation company will:
Measure the area the door is to be installed personally. This will mean they can build the door to fit your home exactly.
Protect your existing furniture and valuables on the installation day. They should move any furniture or valuable items in the entranceway or porch out of the way. Protective sheets should also be placed to protect from dust and debris.
Fill gaps with insulating foam to ensure you get the most out of the door. There's no point in replacing a front door if the installer is just going to leave gaps around the edges.
Clean up afterward. A nice door frame to hide any gap-filling foam, tidy up the dust and debris, and remove the old door and dispose of it for you.
If you get anything less than that from someone replacing doors in Anchorage, they've ripped you off.
First impressions are important. Make the right one with your home with a quality, beautiful looking door that protects your home right.