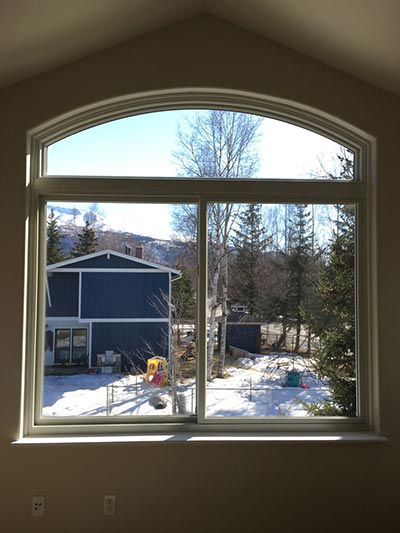 Alaska is renowned for its nature. Part of that is its infamous winters of blistering cold temperatures and lengthy stretches of almost pure darkness. If you're renovating a home in Alaska, you want to pay special attention to choose the best window; it could be the difference between ongoing power and repair costs, and a wallet and environment-friendly investment.
You might be asking, is there really that much of a difference between windows?
The answer is a very simple yes. Too many homeowners don't pay enough attention to what their windows are constructed with and get complacent. If you have the wrong window, you could be spending hundreds of dollars more a year than you need to be.
So, what should you be looking for in your windows?
Choosing the Best Window for Alaskan Weather
Firstly, if your home was built with single pane windows, it's either very old or made by someone who was more concerned with saving money than making an Alaska-friendly house.
Single pane windows are terrible insulators. Alaska, as we said, is renowned world over for its winters. They're some of the coldest and harshest on Earth.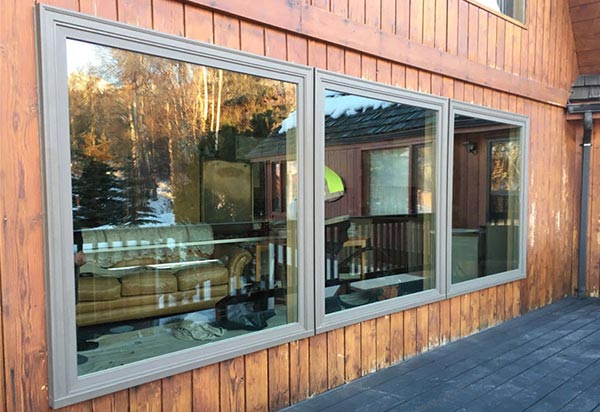 Choosing The Best Window Coating for Alaskan Weather
From freezing winters to the blaring sun in summer, Alaskans and their windows have a lot thrown at them over a year.
The ideal glass coating should act as an insulator, block harmful UV radiation, and not spoil those remarkable Alaskan views.
SmartSun glass coating ticks these boxes. It's also formulated to be easier to clean than plane glass or other glass coatings, making maintenance a breeze. Whether it's a deluge of rain or a blizzard, you don't need to worry quite so much about water stains on your windows with SmartSun coating.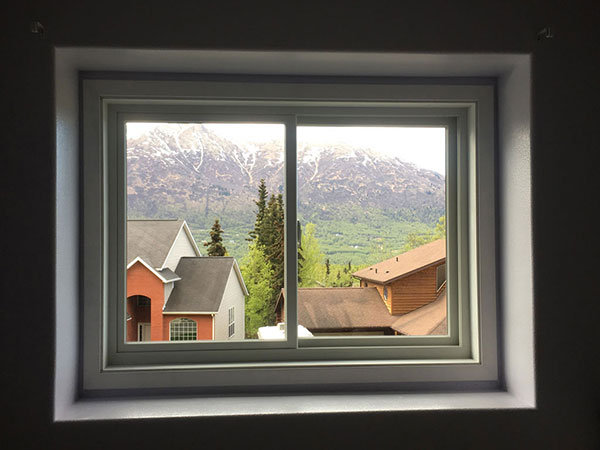 Choosing The Best Window Frame for Alaskan Weather
Choosing the right frame is more than just an aesthetic consideration — it's a practical one. You want a material that's insulating, affordable, and won't crack under extreme temperatures.
Fibrex is a patented Andersen material that combines the low cost and maintenance of vinyl frames, but the support and sturdiness of wooden frames. It's much more resistant to extremes of temperature that you face in Alaska — it won't sag like vinyl and won't rot like wood.
Fibrex also sports a much slimmer profile than wooden or aluminum window frames, giving you more glass viewing space and more light into your home.
And yes, it can suit your design needs, too: it comes in 47 different color options, meaning you can match it to whatever style home you desire.
If you're renovating a home and want the best windows for the task, talk to us today about getting your home Alaska ready.